"
I
discovered Little Fox stories a year ago, and my two kids loved them. They watched them every day on the way to summer camp last year. Later I downloaded the Little Fox app, which was a great decision. Little Fox has a huge selection of content, and I can easily check what my kids have watched and how much they learned. The best thing is the curriculum is divided into levels so kids can learn at the level that's right for them. Knowing this, I purchased a subscription without hesitation. Now my kids can access even more learning materials without any restrictions. I'm so thankful to everyone at Little Fox for creating such a great service, and I hope it keeps getting better and better. If you haven't tried Little Fox yet, give it a try! It's definitely worth the money."
- Nicole, Little Fox Member, China

"
I
have been looking for an animation website that provides videos without subtitles to learn English as a second language. I believe that studying English through videos exposes us to the language, and it helps with language usage and development. Although there are other resources such as English movies and drama series, I find that they are not the best way to learn English because they are not strictly made for language learning. Also, movies and drama series usually contain Mandarin subtitles so they don't help with developing listening skills. That is why I was relieved to have found Little Fox. Little Fox definitely follows its philosophy of making English learning fun by providing a wide variety of animated stories and songs which are categorized into different levels. If we want to focus on practicing our listening skills, we can watch the stories by movie. The skills I have gained from Little Fox are skills I could not have received from school or other learning resources. As a member who began to study English at the age of thirty, I can say with confidence that Little Fox is the best tool for language learners. All learners, whether they are children, students, or adults, will find animated stories and resources that are suitable to them. I hope you will improve and expand your English skills with Little Fox!"
- Liu Huawei, Little Fox Member, China

"
T
he variety of genres in Little Fox Readers is terrific, and the leveled texts with carefully selected vocabulary make it easy to find just-right levels for English language learners. The animations and illustrations are beautiful and will delight young readers. As an elementary ESL teacher, I highly recommend Little Fox Readers!"
- Misa Lindberg, K-5 English Language Learner Teacher, Vermont, USA
"I think Little Fox makes learning English fun even by yourself! It is easy to find an interesting story at your level. You can learn while doing something fun! Plus there are lots of activities to choose from. I like that I can see how much progress I made on My Little Fox and receiving points for my work."- Suyeon Chang, Student, Korea
"I have been a subscriber for almost seven years. Now my children have no difficulty reading, writing, speaking, and listening in English. It is wonderful to see them talk to native English speakers freely with confidence! The printable books help them to remember the stories and the crossword puzzles help them to remember the vocabulary. My son loves the animation and will watch them over and over again. Even after all of these years, I still love Little Fox and believe it is the best way to teach your children English. You will gain much more than what you pay for!"- Yunmi Son, Parent of 7-year-long user, Korea
"I started Little Fox when I was in kindergarten (I am 4th grader now), and I think it was a very big help! The animations made it very easy to learn. I like that you can choose the level that is just right for you. It also helps improve and expand your vocabulary."- Eojin Kim, Student, Korea
"Studying English is very important in Korea. Many people spend a large amount of money and time to learn English, but most of them will never become fluent. However, thanks to Little Fox, my children are already at a great advantage. Just by using Little Fox alone, my children are comfortable speaking and even translating English. I hope to tell everyone who has a difficult time learning English that Little Fox will help you."- Bokho Shin, Parent of 9-year-long user , Korea
"My son first started Little Fox after we moved to Indonesia two years ago. He didn't know any English at all. Now, he is in the second grade and has no difficulty talking to native English speakers at his international school. He is especially good at listening. I am so thankful for Little Fox, and hope that other children will have the same experience as my son."- Seungmin Oh, Parent, Indonesia
"I've used Little Fox for ten years to teach my children English. They use it every day and never had any extra help from a tutoring center. My children are able to talk in English and do great in their classes and on standardized tests. Best of all, they love it! I found Little Fox to be effective for my children because it uses animation and there is a wide variety of themes and genres to choose from. Since new stories are regularly updated, it keeps my children's attention and wanting more stories. I think this is the most effective way to teach English to children."- Youngsook Roh, Parent of 10-year-long user, Korea
"As a long-time user of Little Fox from the age of 5, I have had a great advantage in learning English. The Little Fox program helped me with its leveled stories of lots of different topics. The songs and games are fun and also help me to study things like vocabulary. There is a Hall of Fame that shows the ID of a person who has read many stories. This competition made me want to read even more so that I could get a prize. I really think Little Fox helped me and I recommend this for other kids to have fun while learning English!"- Ruby Shin, Student, Korea
"Before I first moved to America, I thought there would be a lot of resources to learn English, especially on various website. However, with the exception of school and private tutoring, I found there were only a few opportunities to learn English. I couldn't find any website similar to Little Fox. I think Little Fox is awesome! It is comfortable and easy to use. Little Fox is very useful and funny too! Even though I live in America, I still use Little Fox to learn English."- Kira, Student, Illinois, USA
"I use Little Fox every day to study English with my five-year old daughter. Because I am a working mom, I always want to spend more time with my daughter. Now we spend our evenings together using Little Fox. She is really enjoying studying English with me!"- Eunyoung Kim, Parent, Korea

"
L
ittle Fox is a fantastic resource that brings English learning to life! As a teacher of children with special needs in Uganda, I have really enjoyed having access to the stories and videos that Little Fox produces. My class has particularly enjoyed the 'Word Family' videos as they are both engaging and entertaining. We have made great progress learning how to blend and spell words through these resources. As a teacher they make my life so much easier because I trust the standard that Little Fox holds itself to, and I know that my students will be using the very best resources out there when we use Little Fox materials. When we use these resources in my classroom I see lots of attentive faces and smiles. My students are always excited to watch the videos Little Fox produces, and I'm always happy to use them in my lessons. Thank you for creating excellent materials that my students love I'm excited to be using them in my classroom!"
- Avery Bussey, Ekisa Academy Teacher, Jinja, Uganda

"
T
he cartoon series on the 'Little Fox' platform are related to everyday life. Children feel safe and secure in a familiar environment. Children make connection with their favourite characters which helps with language development."
- Miss Teresa Kocur, Oxford Kids Teacher, Bielsko-Biała, Poland

"
S
ince I started using the Little Fox website I can see great progress with my pupils. Through stories and quizzes their vocabulary is improving very fast. Children have become more interested in the lessons. The greatest advantage is possibility to watch and repeat vocabulary at home."
- Dawid Wolski, Oxford Kids Teacher, Bielsko-Biała, Poland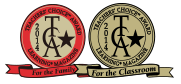 "
H
ighly recommended to teachers of English language learners, preschool, and kindergarten students and special needs children of all ages. Even general education teachers will find a wealth of nonfiction texts and literature in every genre for . . . all ability levels and interests."
"
A
great tool for Spanish-speaking families whose children are learning English. The content is great and inviting and encourages families to do the activities together—motivating young ESL learners by involving their parents!"
"
O
ne of the best aspects of this product is that it can be watched at home together as a family. It allows parents as well as students to be exposed to the language and print in English."
- Teachers' Evaluation Comments, Teachers' Choice Awards for the Family and Classroom 2014
"I have three children in middle school, elementary school, and kindergarten. All of them study English with Little Fox. Even though they are different ages, there are interesting stories at every level for them. The best part is that quality of the animation is so outstanding that my children actually prefer Little Fox over the TV! I'm also thankful that my children can learn other things besides English when using Little Fox. They have developed good reading habits and have been able to learn English on their own with Little Fox. It is hard to find competent native English speaking teachers so I was relieved to have found Little Fox."- Sunghae Lee, Parent, Japan
"My child is homeschooled. She uses Little Fox every day and is always eagerly waiting for the next chapter to come out. I'm so happy to see how much her English has improved, but more importantly to see her enjoy learning English by using Little Fox. I strongly recommend Little Fox to any homeschooling families."- Inok Ahn, Parent of homeschooler, USA
"Little Fox has made great English classics into fun animations. It has also made other subjects, such as history and science, more exciting too. The voice actor's clear pronunciation and acting skills make the animations easy to understand and enjoy. I even watch the Little Fox animations with my child! My child is learning basic phonics and reading skills by singing and doing quizzes. He also likes playing games and solving the word problems with pictures."- Kyunam Lee, Parent, Korea
"I am a college student majoring in Chinese. While studying Chinese, I learned that the method and order in which we learn a language is crucial. I think the best way to learn a new language is by hearing other people speak first, then speaking, then reading, then writing, and lastly grammar, which is the Little Fox philosophy. I also think the membership fee is reasonable and affordable, even for a college student!"- Dajim Park, College student, Korea
"A few years ago, I lived in Boston, Massachusetts for about a year. What worried me most was how my children would learn English. They have been using Little Fox for more than six years now, and it has become a part of my family's life! English has become enjoyable for my children because of Little Fox."- Myungjin Oh, Parent, Korea
"I teach writing to middle and high school students. I always stress the importance of reading books with a variety of subjects because you can write a better essay with a background in classics, history, and science. Little Fox teaches English and also helps broaden their general knowledge of different subjects. Little Fox stories cover such a wide range of subjects that students can start with what they like and gradually move on to different areas. I would recommend Little Fox without any hesitation, especially as I have used it to teach my own children English for a long time."- Juhee, Educator & Parent, Korea
"Little Fox is my best English teacher and best English friend. Little Fox has a lot of stories, and everything is easy to understand because I can watch the animation with subtitles. The other good thing about Little Fox is that there are different levels for kids and teenagers. Anybody can enjoy Little Fox! I think it's a great way to study English, so I highly recommend that you try it. I don't think you will regret it!"- Donghyun Kim, Student, Korea
"My children have been studying English with Little Fox since they were four. So far the results have been great! Now they can talk comfortably with native English speakers. I also think their imagination has grown thanks to all the stories and songs on Little Fox. It is amazing the way Little Fox creates new, modern stories, and also makes older classics exciting."- Heejin Kim, Parent of 7-year-long user, Korea
"My son loves Little Fox! He never gets bored of it because there are new stories and songs published every day of the week. Since all of the content is organized by levels, everyone can study at their appropriate level. We also love using the printable books!"- Hyunjun, Parent, Korea
"Little Fox is wonderful! My brother didn't like English, but Little Fox changed that. He was afraid of reading English books, but Little Fox has awesome pictures, stories, and characters! Now my brother likes English and even likes to read English books! If someone in your family doesn't like to read, you should try Little Fox! You will be satisfied with all of their stories."- Jinsung Bae, Student, USA